Oriental Rug Cleaning Services
In-plant professional rug cleaning is recommended every 2-3 years. Capital Rug Cleaning's washing process eliminates residues, allergens, dirt, stains, soil & toxic substances – cleaner & healthier for you & your family.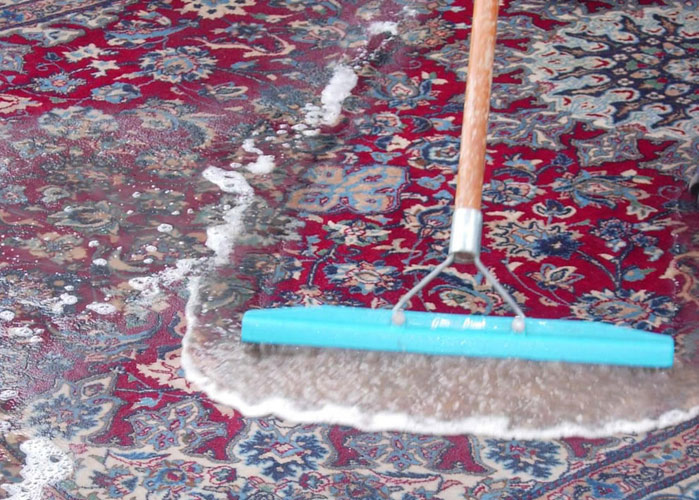 Capital Rug Cleaning offers professional rug washing for area and Oriental rugs, from the finest Persian rugs to simple braided area rugs and everything in-between. You may drop-off your rug at any of our two convenient locations or schedule a free pickup.
Each rug is washed individually, eliminating the risk of cross-contamination, using a soft brush, organic rug shampoo and plenty of clean, cold water.
Oriental and Fine Rug Cleaning Specialists:
We specialize in Oriental rug cleaning, backed with 20 years experience in the area rug cleaning business. We're highly recommended for:
Wool Rug Cleaning
Oriental hand-knotted and hand-tufted wool rugs including Karastan wool rugs, braided carpets, antique rugs, Persian wool rugs, Navajo, flokati and shag carpets.
Silk Rug Cleaning
Fine Persian silk rug cleaning (Isfahan/Qum/Nian), new/old/antique silk carpets, and wool/silk blend.
Area Rug Cleaning
Synthetic machine made area rugs, braided, cotton, etc.
I just had a beloved silk rug returned. The rug had been used in my high-traffic foyer for several years. They took my sentimental souvenir and made it sparkle again. They offered convenient pick-up and delivery, which was a huge plus. I highly recommend using them for rugs you want treated well.
K.P. (Yelp Review) Washington D.C.
7-Step Rug Washing Process
We do not use scrubbing machines, rotary carpet cleaning machines, automated systems, wash tubs, or large industrial machines when cleaning your rugs.
Important consumer alert information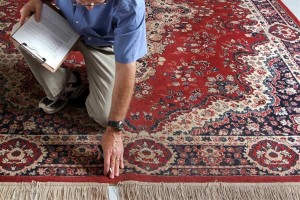 1. Inspection & Color Fastness
The rug is measured and the rug dyes/fiber colors is inspected for fading or running. We also look for pre-existing conditions/damages that can be repaired. If your rug needs to be repaired, it will be done before washed to prevent further damage during the washing process. We will discuss these issues with you.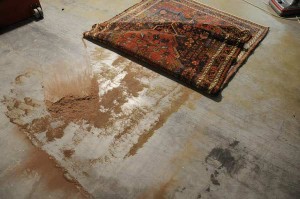 2. Rug Dusting
Settlement of dust, sand, or grit lay at the foundation of your rug and reduce the life of a oriental carpet by causing premature wear. The rug is dusted to bring out these particles. An extremely important step in cleaning rugs, it cannot be preformed in your home, by a commercial wall-to-wall carpet cleaner.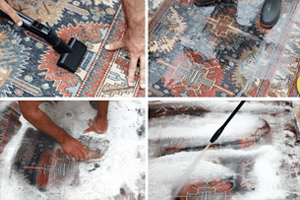 3. Soaking and Hand-Washing
The rug is soaked front and back with plenty of clean, cold water. An organic rug shampoo is applied and the rug is hand-washed going the way of the pile. All work is gently done by hand to insure that no damage is caused.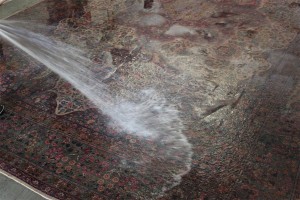 4. Deep Rinsing
Safely and gently – the rug is rinsed front and back to remove the remaining soap, contaminants and particles completely. We make sure no residue of any cleaning or spotting agents is left in the rug.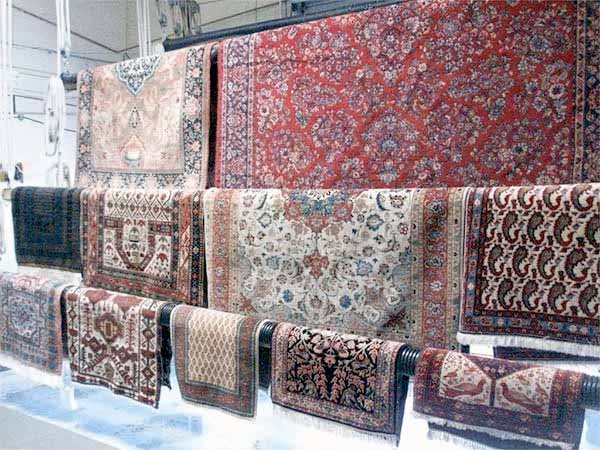 5. Water Extraction & Drying
The clean water is extracted from the carpet using an extraction vacuum (only time a machine is used). It is carefully hung to dry in a temperature controlled room – filtered air drying conditions, with no allowance for growth of mold or bacteria. This process takes between 24-48 hours depending on the rug.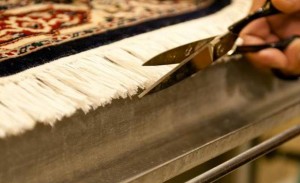 6. Fringe Cleaning & Inspection
We hand clean the rug fringes. We will never bleach your rugs' fringes (snow white fringes). Bleach will deteriorate the fringe fiber.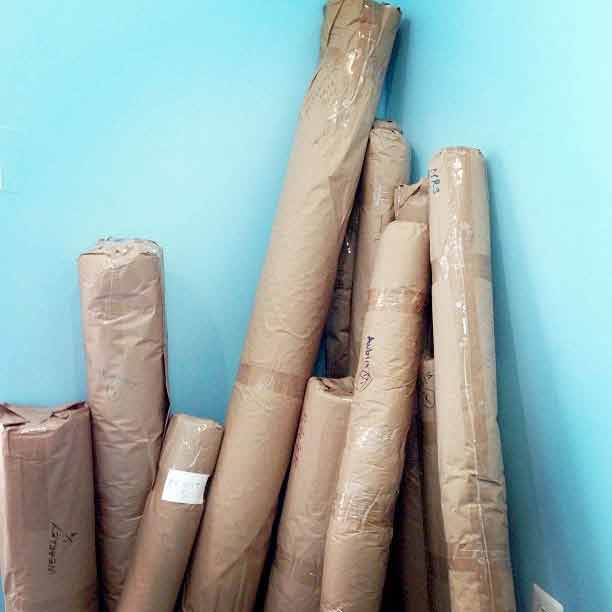 7. Wrapped for Pick up/Delivery
The rug will be wrapped in brown craft paper for protection against dust and environmental soils. A friendly call will be made to remind you that the rug is ready for pick up or we'll schedule a delivery time best for you. When your rug is delivered, it will be placed exactly where you desire. We will move furniture for no additional charge.