Oriental Rug Cleaning Services
Professional rug cleaning is recommended at least every 1-3 years.
With over 20 years of experience, Capital Rug Cleaning handles rugs for cleaning with the care and attention to detail – yielding exceptional results. That's why we're highly recommended for:
Hand-knotted and hand-woven wool rug cleaning:
New & antique wool carpets, Persian rugs, Navajo, Flokati, Tapestries, Chinese sculpted wool rugs, silk, cotton, and synthetic rugs
Machine-made area rug cleaning:
Karastan rugs, all synthetic fibers, shag, hand-tufted, braided rugs, and custom made rugs.
We do not service wall-to-wall carpet cleaning. If you're seeking expert carpet cleaning services, we recommend Mallary Carpet and Flooring, based in Glen Burnie, MD.
Afraid of chemicals getting the puppies sick? No worries –
we are 100% ORGANIC.
7-Step Hand Washing Process:
Each rug is washed individually (eliminating the risk of cross-contamination), using a soft brush, organic rug shampoo and plenty of clean, cold water. We do not use scrubbing machines and automated systems.
While the process is more time consuming, it enables us to remove dirt, pet stains/odor and allergens from your rugs and make them look beautiful, preserving their value and ability to be passed on as family heirloom.
1. Rug Inspection & Color Fastness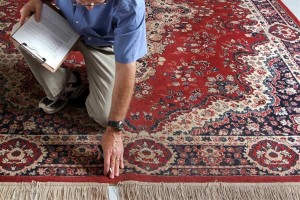 Upon pick up or arrival at our facility, a rug is rolled out, identified, measured, and tagged with the customers contact information. We analyze the knot structure, rug dyes, condition, age, & damage and is inspected for any per-existing conditions or problems, which will then be discussed with you.
If our inspection reveals that rug repair or restoration is warranted prior to cleaning, in order to prevent further damage during the hand-washing process, we contact our customer with the information and a recommended course of action.
2. Dusting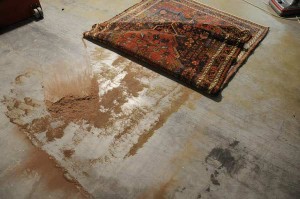 Settlement of dust, sand, or grit can reduce the life of a carpet by causing premature wear. This is an important step in the cleaning process, and is not included at cleaners offering on-site cleaning, dry cleaning, steam cleaning and other cleaning methods.
3. Hand-Washing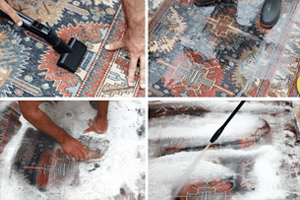 The rug is soaked and scrubbed, going the way of the pile. All work is gently done by hand to insure the deepest possible clean. This process is repeated until necessary.
4. Rinsing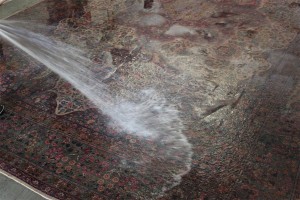 Rinsed – front and back to remove rug shampoo. Repeated many times over if necessary. The remaining soap, contaminants and particles are removed safely, gently and completely. We make sure no residue of any cleaning or spotting agents is left in the rug.
5. Drying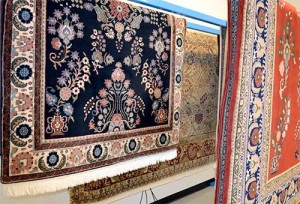 Water is extracted from the carpet using an extraction vacuum. It is carefully hung to dry in a temperature controlled room (filtered air drying conditions, with no allowance for growth of mold or bacteria).
6. Fringe Grooming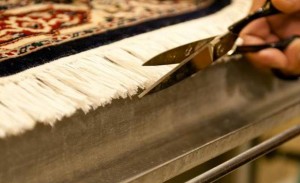 Hand clean the fringe – We are cleaning the fringes but we will never bleach your rug's fringes and please do not expect snow white fringes because bleach will deteriorate the fringe fiber and that is not good for the rug.
7. Wrapped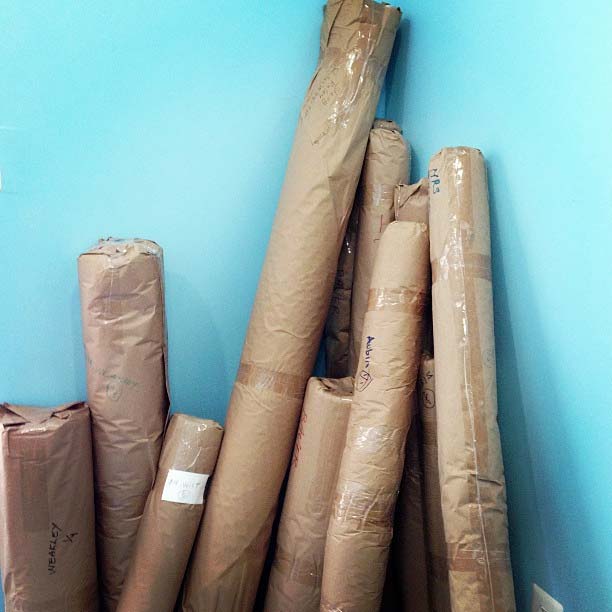 Your rug will be wrapped in brown craft paper to protect it from dust and environmental soils until it is picked up or delivered. When your rug is delivered, we will place the rug where you desire, including moving and replacing furniture.
The End Result –
Your rug is free of residues, allergens, dirt, grime, soil & toxic substances – cleaner & healthier for you & your family.
Get Started
So whether you need area, oriental, antique, Persian rug cleaning or any of our other fine services, call us at 443-883-5825 and schedule your cleaning appointment today.
Get free pickup and delivery!
We offer pick up and delivery in the Annapolis/Washington D.C. metropolitan area. We'll arrive on time (or twenty minutes after scheduled time which means you won't need to wait all day. (Can move most furniture).